Digging In
The university is pushing toward the digital horizon.
This past year saw the university commit itself more than ever to charting the future of higher education.

The university named as its first vice provost for digital initiatives Pam Jeffries, a professor of nursing and a national leader in the interplay between clinical education and digital technologies. She has convened faculty, students, and staff to deliberate and provide guidance on the trajectory of the university in the digital arena. Across the university, our schools and divisions are investing together in infrastructure and resources for faculty who choose to take their courses online or to integrate technologies into traditional learning spaces.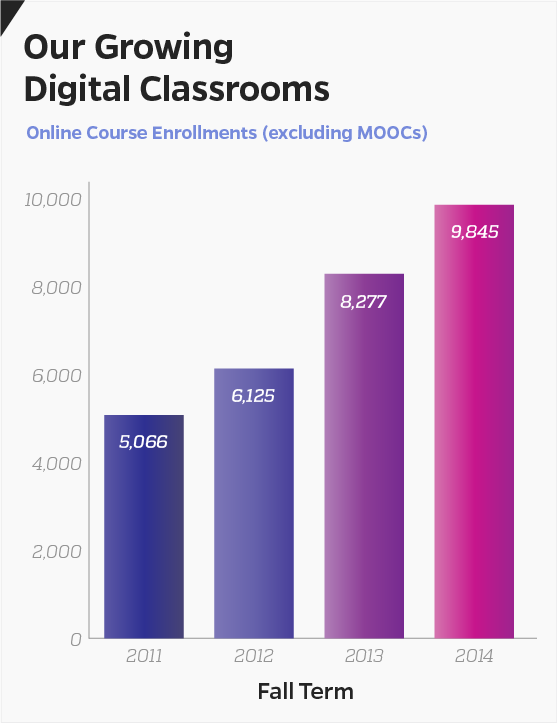 In the last year alone, the number of courses in the fall semester that Johns Hopkins offered online increased 21 percent. All said, as of fall 2014, more than one out of every nine enrollments at the university was in an online course. And these numbers do not include the reach of our massive open online courses, or MOOCs. Primarily through the Bloomberg School of Public Health, a total of more than 2.8 million students from 190 countries have taken MOOCs from Johns Hopkins faculty. Our faculty have now taught more courses through Coursera, with more student completions, than any university in the world.
There are important questions that need to be answered about what digital technologies will mean for our university—and indeed, for all universities. This is a path the university community will need to chart together, and due to the extensive and long-standing engagement of many of our divisions, we are well-positioned to drive that conversation and fully harness the potential of technology for higher education.