Mobilizing Against an Outbreak
Marshaling our expertise in response to the Ebola crisis.
In response to the emerging Ebola crisis this past year, the School of Medicine, the Johns Hopkins Health System, the School of Public Health, the School of Nursing, the Whiting School of Engineering, the Applied Physics Laboratory, Jhpiego, and the Office of Critical Event Preparedness and Response harnessed clinical and research capacities across the enterprise to provide a swift, coordinated, and comprehensive response.
These efforts included developing and implementing training initiatives that prepare health care workers who are urgently needed to bolster community-based clinical care programs; communications efforts that put evidence-based information in the hands of affected populations; innovative collaborations to redesign the protective gear for health care workers who treat Ebola patients; the leveraging of microfluidics technology to develop alternative therapeutics; and exploration of the ethical and policy questions raised by the outbreak. Experts from across Hopkins traveled to West Africa to spearhead these efforts, joining the dozens of people already working in these areas on existing health care initiatives.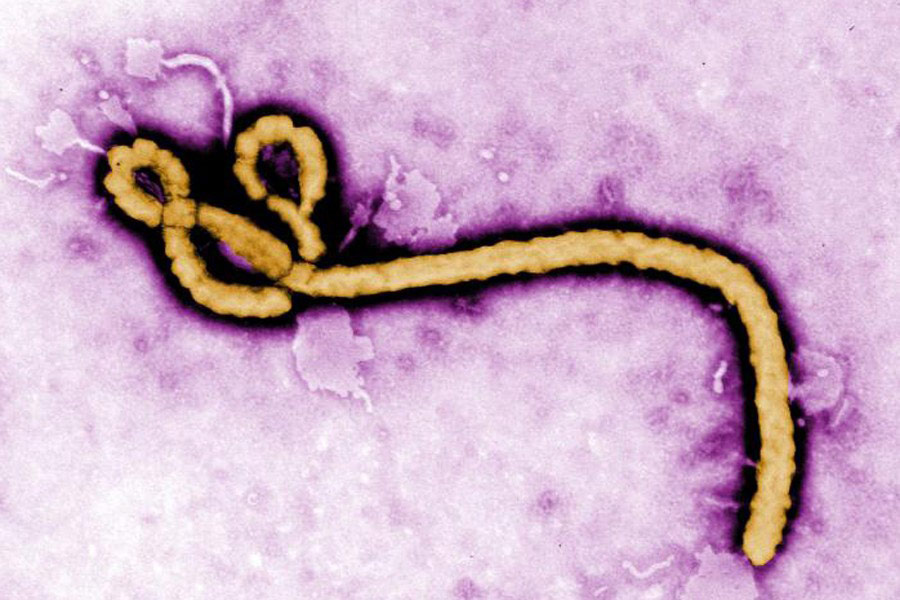 Leaders from across the enterprise harnessed clinical and research capacities to provide a swift, coordinated, and comprehensive response.
Here at home, the Bloomberg School of Public Health convened an Ebola symposium, which brought together experts in microbiology, public health, bioethics, and emergency medicine. The event was broadcast on C-Span, as well as streamed online, where it was watched by more than 6,000 people, many from West African nations. And at the request of the Centers for Disease Control and Prevention and the state of Maryland, Johns Hopkins Hospital has been designated an Ebola care hospital and is completing a special biocontainment unit for the care of patients.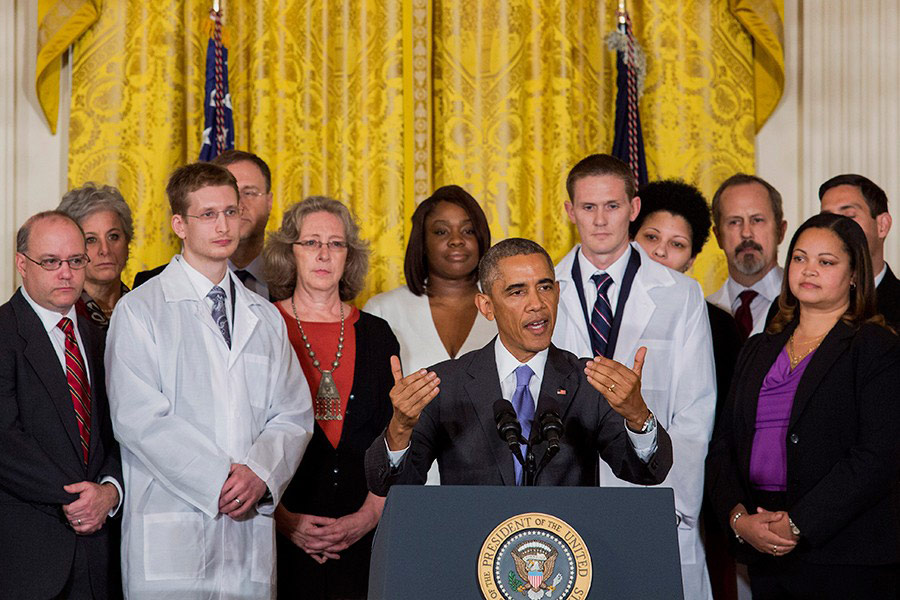 Responding to an epidemic, the university community came together to lend the range and depth of expertise that only a world-class research institution like Johns Hopkins can provide.