A Sense of Identity
A vision of our shared past and our collective future.
The Ten by Twenty set out, as an overarching priority, to forge an even greater sense of shared identity across the entire university.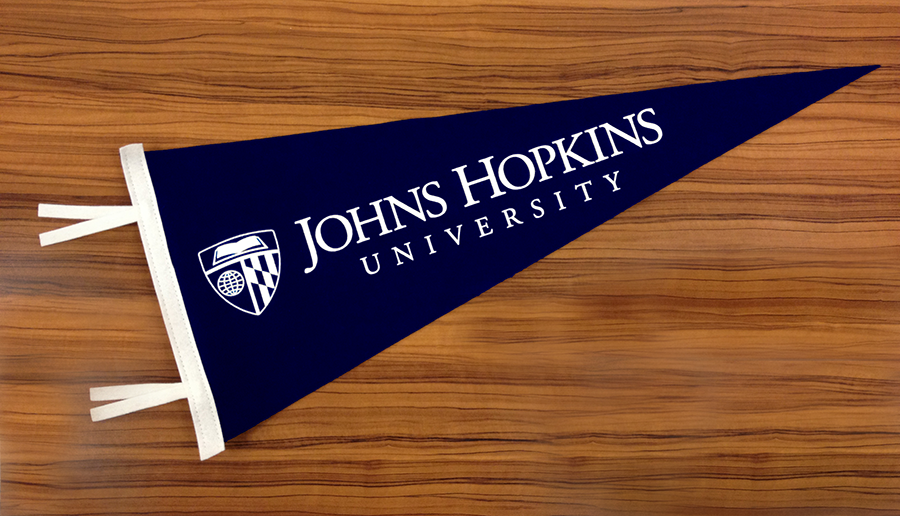 Since the original report, the university launched a new initiative to do just that. Its objective was to create a single, more unified identity, one that honors the traditions, character, and excellence of Johns Hopkins University, and allows us to leverage our numerous distributed strengths to tell a more powerful and cohesive story to the world. The initiative began this past year with a review of our visual identity, starting with an extensive consultative process involving faculty, staff, students, alumni, and trustees, and ending with a new logo, a unified look based on the university seal that preserves a distinctive element for each of our schools.
Hopkins Retrospective seeks to expand our understanding of the university's history and integrate that understanding into university life.
An identity is just as much about a shared sense of place and tradition, about how we see our community woven together across the years. To that end, the university has launched Hopkins Retrospective, an initiative that seeks to expand our understanding of the institution's history and integrate that understanding into university life. The centerpiece of the initiative is a comprehensive history of the university that is being written by our own Krieger School faculty member Bill Leslie. The University Libraries and Museums is launching a host of other projects as well under the Hopkins Retrospective umbrella, all of which can be found at the new virtual home of the initiative—a place to experience, celebrate, and contribute to the understanding of the ever unfolding story that is Johns Hopkins.