In a Class of Its Own
Our incoming undergraduates invite superlatives.
It is difficult not to gush when talking about the Class of 2018.
This class is the academically strongest and most selective in the history of the university. Reflecting ongoing efforts to enhance access, the class is the most diverse in the history of the university: It includes the highest percentage of underrepresented minorities and the largest percentage of students from overseas in the history of the university, with the greatest mix of countries from around the world. And finally, the class had the highest yield in the history of the university, with a larger percentage of students accepted to the university choosing to attend than ever before.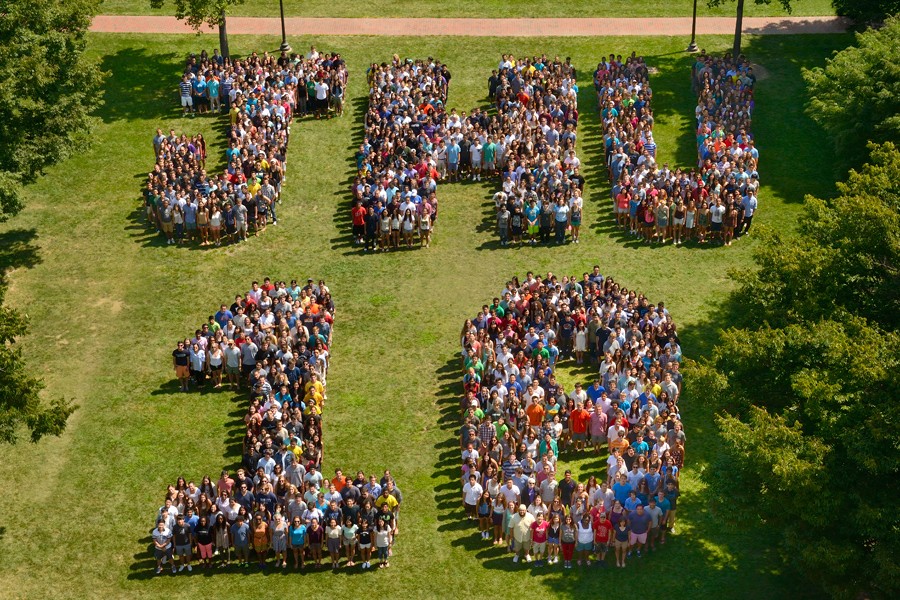 And yet, superlatives alone do not tell the story of the Class of 2018; it is a mosaic composed of over 1,400 unique and extraordinary individuals. The class includes poets and scientists and explorers and innovators. There is a flying trapeze artist, a finalist in Delaware's Young Playwrights Festival three years running, a former contestant on The Biggest Loser  who is now dedicated to fighting obesity, the creator of an app for cancer patients, a professional skateboarder who writes a food blog, and the teacher of a free robotics course for special needs students.
A class that is talented and diverse in many different ways—enriching and renewing, as has each class that came before, the legacy and the mission of our historic university.