Our Smallest Blue Jays
A child care center on the Homewood campus.
Over the years, faculty, staff, and students have voiced concern about the scarcity of day care options surrounding the Homewood campus. In September, the university announced that construction would soon begin on a new child care facility on the southwest edge of campus.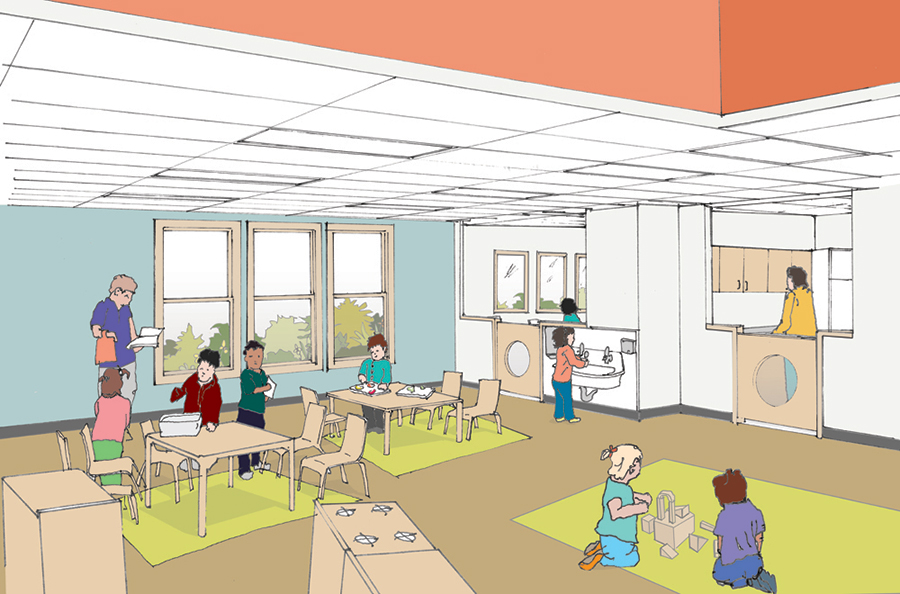 The announcement emerged from an extensive analysis of needs, feasibility, and options. That analysis had found that about half of faculty, staff, and postdocs at Homewood were in their childbearing years, and 464 dependents under the age of 5 were enrolled in a university health plan offered to members of the Hopkins community at the Homewood campus, and yet only 164 child care spaces were available around the campus. Infant care was revealed to be a particular challenge, with almost every provider in the area reporting a wait list.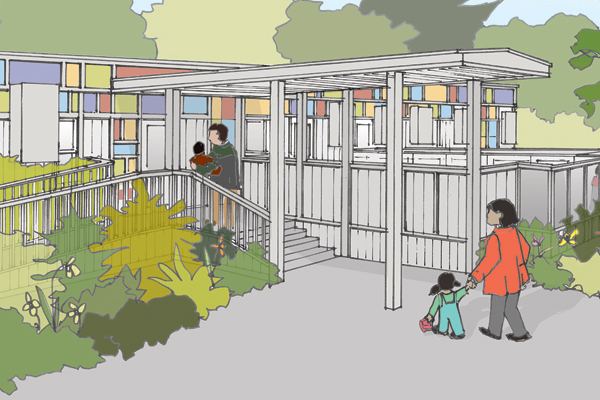 The new Homewood Early Childhood Learning Center for children ages 10 weeks through 5 years is set to open in August 2015. The initial phase of the new center will be located on the Stony Run parking lot, and the partner who will manage the center was chosen through a comprehensive selection process with faculty and staff participation. The Homewood facility will join the early child care center that opened on the Henderson-Hopkins school campus in the fall of 2014 and the long-standing Johns Hopkins Child Care and Early Learning Center in East Baltimore as university-supported child care resources. All said, when fully operational, these facilities will provide care for hundreds of children across the city.