From Afghanistan to Zimbabwe
A remarkable year for an innovative NGO.
This was a landmark year for Jhpiego, an arm of the university that stretches to touch the entire globe.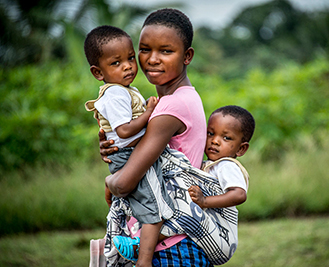 Jhpiego seeks to bring high-quality and innovative science, knowledge, and technology from Johns Hopkins to prevent the needless deaths of women and their families around the world. The organization has worked in 155 countries and is currently active in 40—its initiatives include HIV prevention efforts in Mozambique and Ethiopia, tuberculosis projects in Zambia and Malawi, maternal and child health initiatives in Indonesia, and cervical cancer prevention and treatment in Tanzania and Côte d'Ivoire. And Jhpiego's work is deeply interwoven with the rest of the university: It has more than two dozen projects underway with participation from the faculty of the School of Engineering/Center for Innovative Biomedical Design, the School of Nursing, the School of Medicine, and the School of Public Health.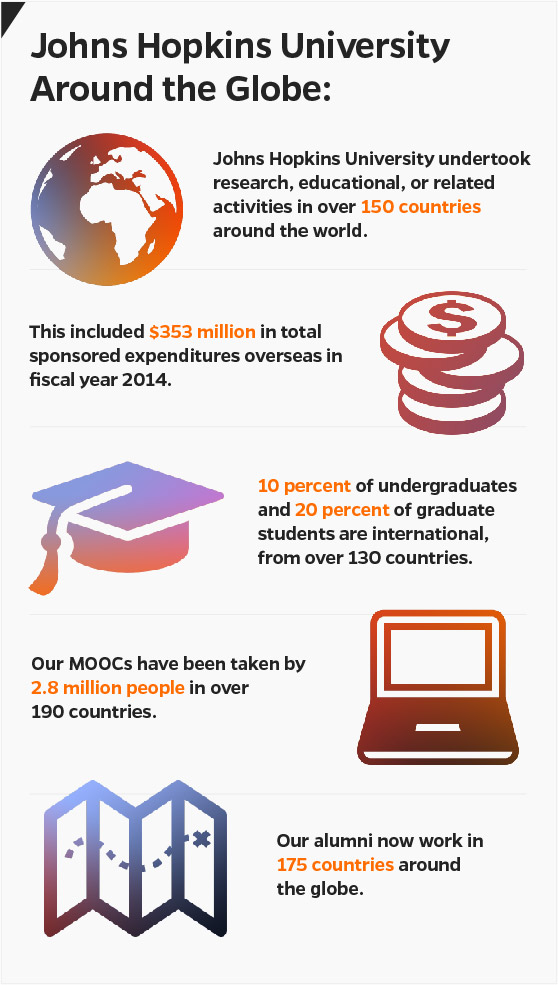 This past year, Jhpiego was awarded a five-year, $500 million grant from the U.S. Agency for International Development to lead the Maternal and Child Survival Program, USAID's largest global health program aimed at reducing maternal and child deaths around the world. MCSP aims to close the innovation gap and prevent the leading causes of maternal, newborn, and child deaths in 24 high-priority countries. Jhpiego was also one of only two recipients of the 2014 United Nations Population Award, given to individuals or institutions that have made outstanding contributions to the fields of population and health.
Jhpiego is a stirring example of what can sometimes be the less visible work of Hopkins—how across the university, we are marshaling our intellectual and moral capacities to become the exemplar of a globally engaged university.