Leading in Research Spending
Our research expenditures have grown in a time when funding has dropped.
For 37 straight years, Johns Hopkins University has invested more money into research and development than any other American university. In fiscal year 2015, the most recent year for which nationwide data is available, the university dedicated $2.306 billion into projects to cure disease, promote human health, advance technology, and expand knowledge of the universe and ourselves.
That record-breaking amount was 2.8 percent larger than the university's research spending in 2014, according to the National Science Foundation. The NSF also once again ranked Johns Hopkins first in its separate report on research expenditures that were paid for with federal dollars.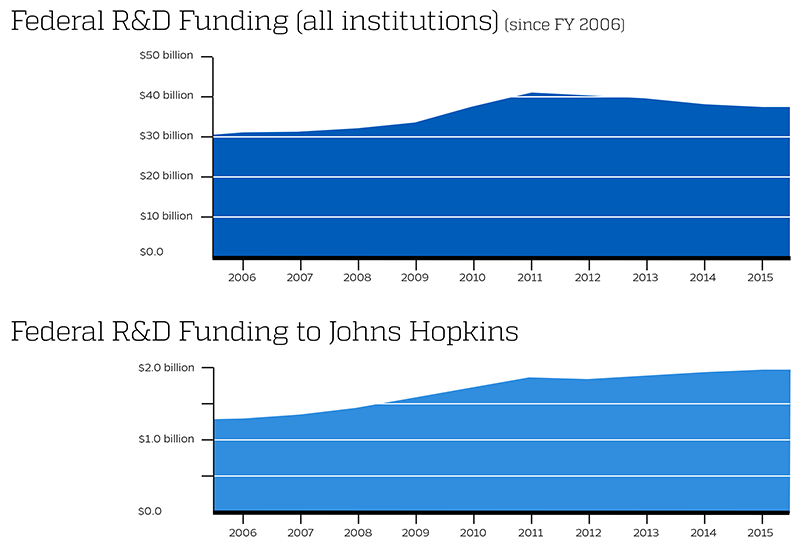 While the federal government's research and development spending at all U.S. universities fell for the fourth straight year, Johns Hopkins actually experienced record-breaking growth, from $1.950 billion in 2014 to $1.993 billion in 2015 on projects that were sponsored by NSF, the National Institutes of Health, NASA, the Department of Defense, and other federal agencies.