Rising to the Challenge
An unprecedented swell of generosity
In October 2018, the university marked the successful conclusion of the Rising to the Challenge campaign. The eight-and-a-half-year fundraising effort set records for participation as well as total dollars raised, securing more than $6 billion and positioning Johns Hopkins as a leader in multidisciplinary research and patient care while significantly strengthening financial support for faculty and students and reaffirming Hopkins' commitment to the city and people of Baltimore.
The final tallies include record investments in key university priority areas such as student financial aid, faculty support, and interdisciplinary research. In total, $610 million was raised in support of graduate and undergraduate financial aid, and $725 million went to support for endowed faculty positions. During the course of the campaign Johns Hopkins added 267 endowed professorships.
Support for the campaign came from more than 279,000 individuals who were inspired to make financial contributions, both large and small, to reinforce the university's readiness to tackle some of humanity's most daunting challenges now and for years to come.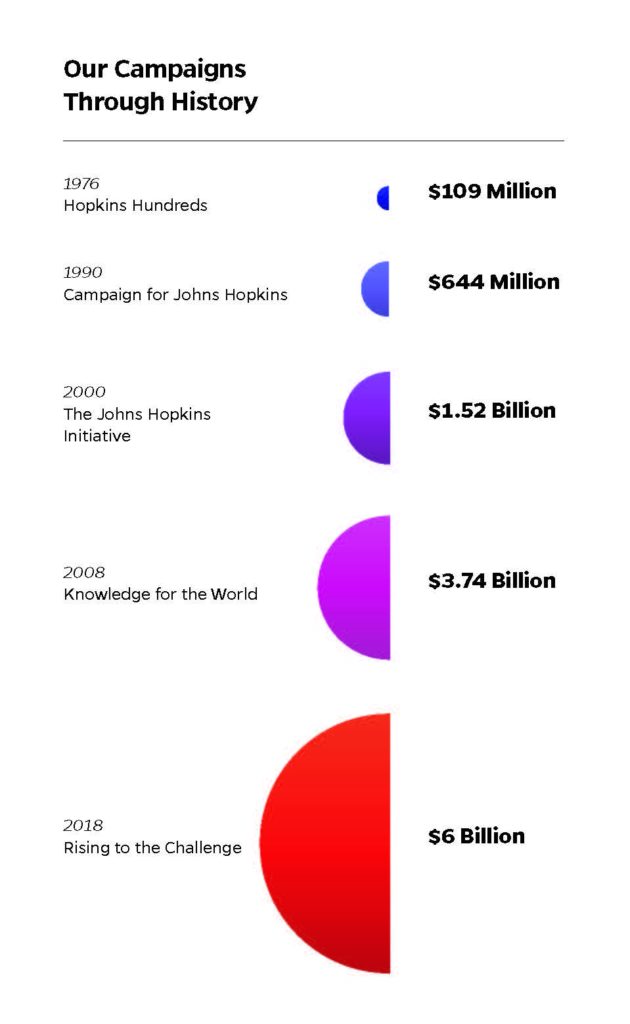 Photo: Kathleen Fallon—a recipient of the Elif Nazmiye Yavuz Fellowship endowed by gifts from Johns Hopkins SAIS alumni—seeks to support Syrian humanitarian and health workers.